Specialising in work experience and language courses in France, Germany and Spain, Blue Stamp Travel provides packages to suit your needs enabling you to focus on gaining new skills and experiences, absorbing the language and thoroughly enjoying your trip.
Whether you are coming to us as an individual student, group of friends, school,  teacher or parent, we are happy to provide you with a personal service.
Travel with confidence. Improve your language skills. Enjoy seeing new places and meeting new people.
Tom has returned from France having had a really enjoyable trip. He seems slightly older and wiser. We have written to the host family and wanted to pass on our thanks to Jemima, who went above and beyond in her role as Group Leader.

I will have no hesitation in recommending your organisation to fellow parents.
We have an extensive range of packages and services aimed at supporting linguists of all abilities to make the break through with their languages. Whether it is our unique Work Experience Abroad packages at exciting work placements from a range of employers across Europe, or Language Courses at our partner language schools across Europe, visiting Host Families, longer stays for Internships or Au Pairing, we have something for everyone.
See Our Services page for more details.
Working with students
Blue Stamp Travel work with students, and their parents/carers, directly to arrange programmes. Students enrol on line, independent of their schools, removing the burden on schools to administer trips and complete laborious paperwork. We provide extensive support on the phone and via email prior to, during and after your travels.
We work with A Level Students, Gap Year Students, University Students,  and Adults wishing to learn or improve their language skills. We also have some exciting opportunities for younger students. See Our Services page.
Many schools have small language classes and are no longer to run trips abroad. Importantly, we ensure that, no matter how small your language class, you can have an experience abroad that will enhance your language skills and boost exam results.
Working with schools
We are the go to provider for many school language departments who out-source the provision of school trips to us to cater for students who want to travel but do not have access via school. 
We also offer tailor made group trips for schools, putting together packages of work experience, language school, host family or hotel accommodation and transport. We aim to provide a package to suit your needs, working with you and offering our expertise to arrange the best experience for your students.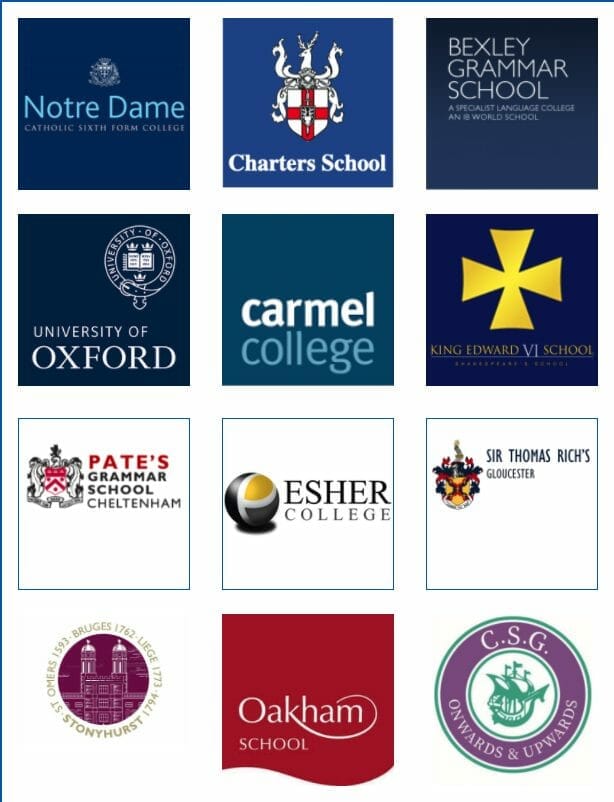 …why not join the long list?
My stay in Montpellier last year was without a doubt the highlight of my year. The language lessons were the perfect standard to push my French to the next level, with really friendly and engaging teachers. During my time I made amazing friends from all over the world and got to explore the beautiful city of Montpellier after classes. My host family was so kind and welcoming, and my definitely improved from having to speak French in a casual setting! By the end of my trip I was so sad to leave, but it played a huge role in inspiring me to apply for French at university. 

I am so grateful to Blue Stamp, who were very helpful and ensured everything ran smoothly - I only wish I could have stayed for the whole summer! 
I have been immensely impressed the professionalism of Blue Stamp throughout the booking process and whilst travelling. The admin has been super efficient. The office systems have worked without any glitches and we had the re-assurance that knowing that helpful, staff were only a phone call away.

They were available on the telephone throughout the weekend, liaising with the team at the Spanish language school and they thoughtfully arranged for our daughter to be taken to the airport early,  with a member of staff, to ease any possible issues around check-in after. The staff member stayed with our daughter until the last possible moment and provided such helpful re-assurance throughout the whole process. The entire team were brilliant.
Tom has returned from France having had a really enjoyable trip. He seems slightly older and wiser. We have written to the host family and wanted to pass on our thanks to Jemima, who went above and beyond in her role as Group Leader.

I will have no hesitation in recommending your organisation to fellow parents.
As a family, we tend to travel to Spain at least once a year but always away from the tourist hot spots. Valencia is a city that we have not been to as yet and Anisha loved it out there so much that she is trying to plan a long weekend trip to go and see her "Spanish mum" and her co-workers at the bakery.

On my part, I have to say it's been a real pleasure dealing with Blue Samp Travel. You always replied to my emails, even on a weekend! You always picked up your phone or called me back and when we did have a small hic-up, you were all over it and sorted it out very quickly. Thank you for making this whole process effortless for me.
I had a really good stay in Paris.  The language school was excellent and my host family were very accommodating and friendly.  Most importantly, I feel my French speaking and listening skills in particular have really benefited. Thank you.
I just wanted to message you to let you know Madgey had an amazing experience in Nice. She learnt so much and enjoyed her time with her host family. She didn't meet up in the evenings with the other students she chose to spend her time chatting and playing board games with her host family. They made her feel very welcome and she got the most out of her time in France learning the language. She did make lots of friends at the school too and enjoyed her lessons. She has said she may want to return next year if she can stay with the same family. I will contact you nearer the time to see if this is an option. Thank you for all your help and support organising this trip.
I really enjoyed and benefitted from my time at the Tryp hotel last week. Alex and Candice (Blue Stamp Group Leaders) were brilliant. I will recommend this trip to others!

 

Thank you so much!
I recently went on your work experience trip to Lille and I had the best time, I loved every minute of it! Thank you so much for the opportunity!

I am just writing to ask if its possible for you to send me some leaflets or something that I can give to my school to encourage other language students to make the most of this opportunity. I found this work experience independently and I think if it were talked about in school, more students would be interested. If its possible it would be great!
We spoke last week and I wanted to just put in writing my thanks for making our daughter, Mollie's, work experience trip to Spain such a success.

Mollie had a fantastic time in Zaragoza working in a nursery and loved every minute of her week there.  It has given her really valuable experience of speaking Spanish in an everyday work setting, rather than just on holiday, helped her to find lots of new, like-minded friends and given her a real taste of independence.

Your company was highly recommended to us and we were really impressed by your friendly, organised and approachable style.  Everything worked to plan without excessive communications.  We would definitely recommend your company to others who are looking for work experience abroad and we will be passing on that recommendation to Mollie's school when she restarts in September.
I just want to say thank-you for the Blue Stamp trip to Dortmund that Rebecca went on last month. She really enjoyed the experience and learned so much while working at the pet store and finding her way around a foreign city. She was very proud of her final certificate and, indeed, so were we! I'm sure it will be something that will stand her in good stead in application processes in the future. I really commend you for the efficient way in which the trip was organised and the excellent communications provided at each stage of the trip.
Charlotte back from Valencia last Friday and all was well.  She did seem to enjoy her experience and was definitely glad she had done it (said she wished she'd done the two week course!).  She was pushed outside her comfort zone at times, which was to be expected and which was one of our reasons for encouraging her to do it.  It definitely helped her confidence and independence. As she commented, she was doing things she's never even done on her own in this country, such as negotiating the metro etc.

Regarding the lessons, she enjoyed theses and we were glad she was moved up a level as the higher class was much more suited to her ability; thank you for sorting that out.
I just wanted to express our thanks for arranging a week that was thoroughly enjoyed by Will - he loved his work placement at Club Camm, enjoyed the company of the group he travelled with and José (Blue Stamp Group Leader)  was apparently fantastic throughout. Will really felt his Spanish improved during the week.

 

Thank you, we will be recommending Blue Stamp to others!
I just wanted to write to say thank you for organising such a fantastic week away for our daughter, Ella. She has really enjoyed the trip to Lille and made so many new friends. The whole experience presented her with so many new challenges and situations, all of which she coped with very well. She has been describing the various parts of the week with such enthusiasm - the lovely, kind and welcoming host family, the work experiences, the travel, the group events and all the people involved with the group.

She went away a week ago as the less confident twin. She has come back full of confidence and the realisation that she can actually do things (in a foreign country) without her twin sister! We were happy in the knowledge that there was an organisation there to back her in case things did go wrong, but nothing seemed to phase her at all.
Just to let you know that Elizabeth had a fantastic time in Lille, with her host family, at the restaurant and with some new friends!

Yesterday evening she came home from her first day back at school and, having had her regular conversational lesson with a language assistant, told us that she'd had a great lesson, much easier and more fluent than ever before. The trip worked really well on every front.
I would like to thank you and the team at Blue Stamp. My daughter Farah had a great experience in Santiago de Compostela.Very well organised and with just the right amount of supervision. The work placement was great and the host employer was very friendly.

Again many thanks to you and the team for a very positive experience.