Insurance
We include travel insurance with our Mixed School Group Work Experience and Tailor Made Packages for Schools to ensure that we are confident you have sufficient cover. It is also included as standard for Work and Study packages and Internships. This is particularly important for trips as this policy covers voluntary work placements (many 'off the shelf' travel policies would exempt work of any kind). If you would like to use your own travel policy when travelling and would like to remove this cover from your policy, please inform us at the time of booking. No reduction in the price of your trip will be made for removing cover as cover is included 'free of charge'. 
Where individual trips are booked to language school or for host family stays (with no work element) you have the option to request insurance to be added to your trip. Blue Stamp Travel can provide this for you with our insurance provider Endsleigh but you should satisfy yourself that the policy provides sufficient cover to suit your needs. We are not financial advisers and do not offer advice on insurance policies other than the policy we provide.
A policy is taken for each traveller at the time of the first deposit to ensure that cover is in place to protect your deposit. Any claims should be made within 28 days of return from your travel.
Although it is not essential, it may help your claim to inform us if you intend to make a claim on your policy as the insurer may require extra documentation from us. In such instances we will endeavour to support your claim to the best of our ability or offer advice accordingly.
If you would like specific information about our Insurance cover please do not hesitate to Contact Endsleigh.
Covid 19 
Endsleigh provide emergency medical cover if a person were to contract the virus whilst overseas – as long as the FCDO do not warn against travel to that destination. (If the policy and trip was booked (with the deposit paid) prior to and FCDO warning, cover will be included).  This provides cover for hospital costs, ambulance costs, extra accommodation costs (B&B) if travellers miss their return journey and repatriation if medically necessary.

Endsleigh
Cover is provided by Endsleigh. As a trusted partner, information is provided to Endsleigh in order to provide cover.  Endsleigh's Privacy Policy is available here.
Please find the details of the policy in the policy wording. Alternatively, you may find the Insurance Product Information Document useful.
This youth group travel insurance policy is designed to cater for the insurance needs of travellers whilst travelling on a trip arranged by Blue Stamp Travel. The product provides cover including emergency medical assistance and medical costs, protection in the event of cancellation or curtailment, cover for loss, theft of or damage to baggage and group money.
Key features and benefits:
A 24 hour helpline for medical emergencies
Emergency medical expenses in the event of illness or injury
Protection against cancellation or curtailment charges
Cover for loss or damage to baggage and personal money
A wide range of sports and activities covered including winter sports
Key eligibility criteria and exclusions:
Not available to anyone aged 86 or over

Travellers must be registered under the healthcare system of their home country

No cover under cancellation or curtailment charges, emergency medical expenses or

personal accident relating

to any reason set out under 'Important conditions relating to

health' –

see group policy wording

No cover where the FCO or World Health Organisation has advised against travel

No cover where travel is not departing from and returning to your home country
Each claim will be subject to a £50 excess wherever an excess applies.
Endsleigh Insurance Services Limited is authorised and regulated by the Financial Conduct Authority. This can be checked on the Financial Services Register website. Endsleigh Insurance Services Limited. Company No. 856706 registered in England at Shurdington Road, Cheltenham Spa, Gloucestershire GL51 4UE.
The table below displays a summary of the maximum amounts which are payable under each section. Please note the group policy is subject to terms, conditions, limits and exclusions – please refer to the group policy wording and the statement of insurance for full details of the cover available.
Cancellation or curtailment charges
Emergency medical & other expenses
Emergency dental treatment
Replacement Group Leader
Personal accident (subject to age)
Baggage
Single article, pair or set limit
Valuables limit in total
Group equipment
Group money, passport & documents
Currency, notes and coins
Other group money and documents
Passport or visa
Personal liability
Maximum
Excess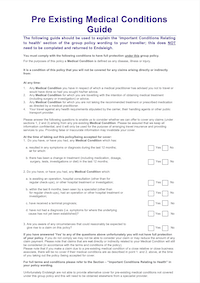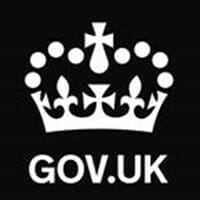 Public Liability Insurance